Monfredi Family Dental takes your safety and well-being seriously and strives to provide the most sanitary office environment possible. Our stringent Sterilization Policy clearly outlines all procedures and protocols to prevent the spread of bacteria, viruses, and infectious pathogens.
Our comprehensive sterilization processes ensure that your visit is a clean and enjoyable one. Below is some information on our Sterilization Policy, which exceeds industry guidelines.
How do we sterilize dental instruments?
Three different types of dental instruments require three different types of sterilization.
Critical items are the most "at-risk" tools, including surgical instruments and periodontal scalers. These items must be thoroughly disinfected using heat. We put critical items in a dental autoclave machine, which uses steam and pressure to raise temperature to 250 degrees Fahrenheit, killing microorganisms and their spores.

Semi-critical items are reusable instruments like impression trays or mouth mirrors. Most of these are heat-tolerant and can also be put in the dental autoclave, but for any that are heat-sensitive, we use either cold sterilization or an Environmental Protection Agency (EPA)-registered disinfectant to clean them.

Non-critical items include things like X-ray heads, examination lights, and other surfaces that don't come into contact with bodily fluids. We still cover our bases with these items, first cleaning them by wiping them down and then going over them again with a disinfectant.
All of our sterilization equipment is regularly examined and tested by an independent laboratory for safety and effectiveness. 
How do we keep the office sanitized from patient to patient?
One of the reasons we don't stack patient appointments too closely is because "housekeeping" between each one takes time.
Our meticulous sanitation protocols involve disinfecting frequently touched surfaces in the patient care area, including countertops, door handles, and computer keyboards.
When it comes to the treatment room, we use EPA-registered hospital disinfectants on all clinical contact surfaces, as well as the appropriate cleaning agents on floors, walls, and sinks.
We discard any single-use materials after each appointment so you're always getting brand new items for your exam. We also use a patented water filter and we regularly inspect our water treatment systems to confirm sterilized waterlines.
Our nightly cleaning crew keeps our waiting area and bathrooms in tip-top shape so you can use our facilities safely and comfortably.
How do we ensure staff members take the appropriate precautions?
We require every clinical staff member to comply with our office hygiene policies. Our dental staff is highly trained in sanitization procedures and we periodically conduct refresher training on our Sterilization Policy, with observations to verify accuracy.
Each team member does their part to stop the spread of biological pathogens by wearing personal protective equipment (PPE), including disposable gloves, face masks, and eyewear.
Hand hygiene is the number one preventative measure when it comes to killing bacteria and viruses. We have sinks in every treatment room with instructions on thorough hand washing, and we keep hospital-grade antimicrobial soap stocked in each of them. We also have alcohol-based hand sanitizers strategically placed throughout our office for both dental staff and patients to use freely.
You can trust that your well-being is foremost on the minds of everyone at Monfredi Family Dental. If you're an existing patient, we thank you for choosing us to maintain your oral health. If you're looking for a dental practice that keeps patient safety first, look no further. Call today to set up a consultation and see how we can serve you.
I highly recommend having your teeth whitening done at Monfredi Family Dental! If you have ever wondered about doing it, give it a try! I trusted them to do my first teeth whitening right before my wedding, and I was not disappointed! Amazing work! Dr. Monica and her team at Monfredi Family Dental are all so nice, caring, and attentive! I am so glad I switched from my past dentist! Never looking back!
-Britt B.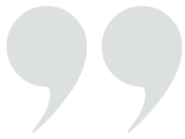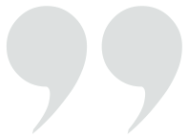 Definitely recommend Monfredi Family Dentist. So worth traveling to from Zanesville,Ohio. Very polite friendly and caring. They make you feel very comfortable and relaxed. I am usually a nervous wreck going to the dentist. It makes a big difference when the Dr. and staff are so kind. Thank you Monfredi Family Dentist!
-Vickie M.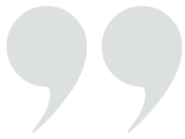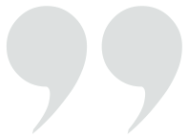 CONTACT
Monfredi Family Dental


Hours:
Monday : 8:30am – 4:30pm
Tuesday : 8:30am – 4:30pm
Wednesday : 8:30am – 4:30pm
Thursday : 8:30am – 4:30pm
Friday : Closed
Saturday : Closed
Sunday : Closed


Get in touch
CONTACT US TODAY