Basic dental hygiene is an integral aspect to the health of your teeth and gums.
Dental sealants are a thin coating that covers the chewing surface of the teeth.
I highly recommend having your teeth whitening done at Monfredi Family Dental! If you have ever wondered about doing it, give it a try! I trusted them to do my first teeth whitening right before my wedding, and I was not disappointed! Amazing work! Dr. Monica and her team at Monfredi Family Dental are all so nice, caring, and attentive! I am so glad I switched from my past dentist! Never looking back!
-Britt B.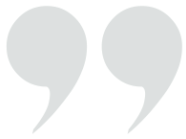 CONTACT
Monfredi Family Dental

Hours:
Monday : 8:30am – 5:00pm
Tuesday : 8:30am – 5:00pm
Wednesday : 8:30am – 5:00pm
Thursday : 8:30am – 5:00pm
Friday : Closed
Saturday : Closed
Sunday : Closed

Get in touch
CONTACT US TODAY