Dental Implants and Mini Implants
What is a dental implant?
A dental implant is a restorative method to replace a missing tooth or missing teeth. It is a support system, or essentially a fake root, for a dental bridge or crown and is permanently fixed to the jaw bone. The actual implant is a titanium post that reaches through the gums to attach to the jaw bone where it will fuse together after about 3 months. The actual tooth (crown or bridge) is then affixed on top of this titanium post. At Monfredi Family Dental, we offer implant restoration, or the placement of the dental crown or bridge onto the implant post. We refer our patients to a highly skilled prosthodontist to provide the placement of the implant post.
The process of placing a dental implant requires dental surgery, so you will be medically anesthetized during the procedure. The inner tissue and bone will be prepared to allow the implant to be securely placed into the bone. Once the metal post is secured, a process called osseointegration will begin, where the existing bone fuses with the metal of the implant, further reinforcing its structural integrity. This process may take up to 3 months. While your mouth is healing, a temporary crown or bridge can be provided for appearance and function. Meanwhile, your crown or bridge will be created in a dental lab and when osseointegration is completed it will be adhered to the top of the implant by Dr. Monfredi.
Are dental implants a good option for me?
A good candidate for dental implants will have healthy gums and a solid bone structure to support the implant. You also need to think about your dental hygiene habits. It is very important for the long-term care of your implants to take proper care of your teeth at home and to consistently see your dentist for bi-annual check-ups. If you are interested in scheduling a consultation, contact us today!
I highly recommend having your teeth whitening done at Monfredi Family Dental! If you have ever wondered about doing it, give it a try! I trusted them to do my first teeth whitening right before my wedding, and I was not disappointed! Amazing work! Dr. Monica and her team at Monfredi Family Dental are all so nice, caring, and attentive! I am so glad I switched from my past dentist! Never looking back!
-Britt B.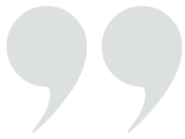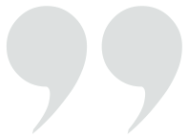 Definitely recommend Monfredi Family Dentist. So worth traveling to from Zanesville,Ohio. Very polite friendly and caring. They make you feel very comfortable and relaxed. I am usually a nervous wreck going to the dentist. It makes a big difference when the Dr. and staff are so kind. Thank you Monfredi Family Dentist!
-Vickie M.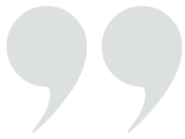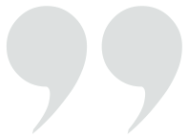 CONTACT
Monfredi Family Dental


Hours:
Monday : 8:30am – 4:30pm
Tuesday : 8:30am – 4:30pm
Wednesday : 8:30am – 4:30pm
Thursday : 8:30am – 4:30pm
Friday : Closed
Saturday : Closed
Sunday : Closed


Get in touch
CONTACT US TODAY