TMJ Treatment and Night Guards
How do I know I need a night guard?
Many people struggle with grinding their teeth, but are unable to stop it themselves if it is happening while they sleep. Night guards are designed to protect your teeth from grinding against each other during the night. With the help of a night guard, the upper and lower teeth will have a barrier in between them to avoid damage from teeth grinding.
How can grinding my teeth damage my teeth?
Severe teeth grinding can lead to fracturing, loosening or loss of teeth. Grinding can also wear the teeth down, exposing the nerve. Teeth grinding can affect your jaw through worsening symptoms of TMJ/TMD, and can even change the shape of your face.
The temporomandibular joint (TMJ) is the joint that connects your lower jaw bone to your skull. This is the joint responsible for many functions of the teeth and mouth, like chewing. Pain, headaches or discomfort from chewing might mean that you have Temporomandibular Disorder, or TMD. Symptoms of TMD include: pain or discomfort related to chewing, general pain or tenderness of the jaw, aching pain in or around one or both of your ears, facial pain, a clicking jaw and a jaw that gets stuck open or shut. Though these symptoms can point to TMD, they can also point to other health problems as well, so only a professional should diagnose you with TMD.
What are some tactics that Monfredi Family Dental uses to combat TMD?
Short term pain relief for TMD includes hot and cold compresses and pain relievers. Other solutions include making behavioral changes to how you hold and use your jaw. Use of a night guard can help stop the grinding of teeth at night. If the TMD is severe, surgery is an option, but the team at Monfredi Family Dental will try behavioral changes to alter the way you hold your jaw before pursuing any further treatment options.
I highly recommend having your teeth whitening done at Monfredi Family Dental! If you have ever wondered about doing it, give it a try! I trusted them to do my first teeth whitening right before my wedding, and I was not disappointed! Amazing work! Dr. Monica and her team at Monfredi Family Dental are all so nice, caring, and attentive! I am so glad I switched from my past dentist! Never looking back!
-Britt B.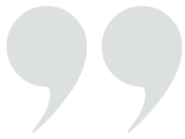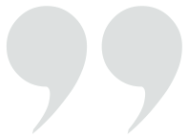 Definitely recommend Monfredi Family Dentist. So worth traveling to from Zanesville,Ohio. Very polite friendly and caring. They make you feel very comfortable and relaxed. I am usually a nervous wreck going to the dentist. It makes a big difference when the Dr. and staff are so kind. Thank you Monfredi Family Dentist!
-Vickie M.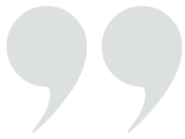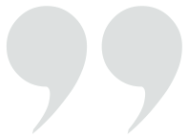 CONTACT
Monfredi Family Dental


Hours:
Monday : 8:30am – 4:30pm
Tuesday : 8:30am – 4:30pm
Wednesday : 8:30am – 4:30pm
Thursday : 8:30am – 4:30pm
Friday : Closed
Saturday : Closed
Sunday : Closed


Get in touch
CONTACT US TODAY