Why is dental hygiene so important?
Dental hygiene is the first stepping stone to overall dental care. Brushing, flossing, and regular cleanings and exams are all part of your dental hygiene. Proper dental and oral hygiene helps to prevent cavities, gingivitis, tooth decay, periodontal disease, plaque and tartar build up, and bad breath.
Diligent brushing removes plaque from the teeth, which is colorless bacteria that forms a film on the teeth. Removal of plaque by brushing your teeth ensures that the bacteria do not continue to grow and damage your teeth. How you brush your teeth is important though, because brushing too hard can cause tooth sensitivity or damage to your gums. Be careful and consistent when brushing your teeth.
Flossing is another important way to keep your teeth and mouth clean. Flossing gets rid of leftover food particles and plaque that may be stuck between your teeth. This is important because if these things are not removed, they sit against your teeth and decay over time, which often causes the tooth to decay as well, resulting in a cavity. If the cavity is not addressed, it can lead to more widespread tooth decay. This can all be avoided by flossing at least once a day.
Finally, the last major pillar of dental hygiene: regular cleanings and exams completed by your dentist. Even if you have impeccable dental hygiene habits, some bacteria attach to your teeth and harden, turning into tartar, which cannot be removed by a traditional toothbrush. This is where your dentist comes in. Going to the dentist for a professional cleaning will remove the tartar that has developed over time. Your dentist may also complete an exam while your teeth are getting cleaned in order to find any existing issues or prevent any new ones.
How often should I go to the dentist for a cleaning?
You should visit your dentist for a cleaning every six months. This will ensure that your teeth are clean and free of plaque and tartar that can damage your teeth and gums in the long run.
I highly recommend having your teeth whitening done at Monfredi Family Dental! If you have ever wondered about doing it, give it a try! I trusted them to do my first teeth whitening right before my wedding, and I was not disappointed! Amazing work! Dr. Monica and her team at Monfredi Family Dental are all so nice, caring, and attentive! I am so glad I switched from my past dentist! Never looking back!
-Britt B.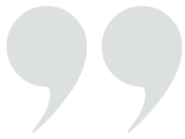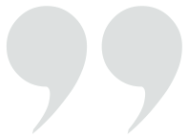 Definitely recommend Monfredi Family Dentist. So worth traveling to from Zanesville,Ohio. Very polite friendly and caring. They make you feel very comfortable and relaxed. I am usually a nervous wreck going to the dentist. It makes a big difference when the Dr. and staff are so kind. Thank you Monfredi Family Dentist!
-Vickie M.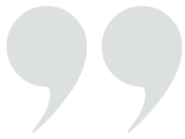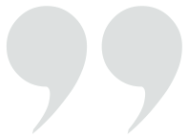 CONTACT
Monfredi Family Dental


Hours:
Monday : 8:30am – 4:30pm
Tuesday : 8:30am – 4:30pm
Wednesday : 8:30am – 4:30pm
Thursday : 8:30am – 4:30pm
Friday : Closed
Saturday : Closed
Sunday : Closed


Get in touch
CONTACT US TODAY