At Monfredi Family Dental, we offer a wide range of services to meet the individual dental needs of all of our patients.
Preventive dentistry encompasses everything you do to help keep your teeth and gums healthy prior to any dental issues that may arise. This includes daily brushing, flossing, and regular dental cleanings and x-rays by your dentist. Through preventive dentistry, we can help you avoid enamel wear, cavities, gum disease and tooth decay. We provide multiple imaging services such as digital x-rays, which allow the dentist to look very closely at your teeth, and x-rays done by a Panorex, which is a piece of imaging machinery that can take a 360 degree snapshot of your teeth, head, sinuses and bone structure. Our team will develop a personalized preventive care plan for each patient we see.
Cosmetic dentistry includes any procedure aimed at improving the appearance of your teeth or your smile as a whole. We have multiple cosmetic services such as whitening, veneers, bonding, white fillings and Opalescence® Boost. With the help of Dr. Monfredi, you can understand which procedure is best for you to whiten teeth, repair broken, chipped, or decayed teeth, replace missing teeth, or straighten existing teeth. Advancements in dental technology coupled with our highly skilled team will help you achieve a beautiful smile you can be proud to show off!
Restorative dentistry can help give your smile the health and beauty it once had. We offer several restorative dental services, including bridges, crowns, dentures, bonding and fillings. Through the use of an intraoral camera, Dr. Monfredi will help you understand the best treatment options available for your teeth. Our experienced team will make sure you are comfortable and have all your questions answered prior to any procedure. If you are interested in learning more about restorative dentistry at Monfredi Family Dental, call us today to schedule an appointment!
Going to the dentist can be a little intimidating, especially for children. At Monfredi Family Dental, family is a priority. We specialize in providing dental care to children of all ages. We offer dental cleanings, sealants for new molars and mouth guards for athletes. It's important to begin proper dental habits at an early age to ensure they last a lifetime. Contact us today to schedule your child's appointment!
Today was my first visit and I could not be more impressed with the service I received. I was treated with the upmost respect and importance. Enid explained everything to me step by step and was so comforting. I would recommend this office to anyone looking for a fun, personable, and thorough dentist. If you want a great experience definitely call Monfredi Family Dental!
-Taylor S.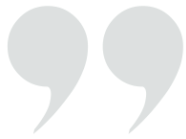 I highly recommend having your teeth whitening done at Monfredi Family Dental! If you have ever wondered about doing it, give it a try! I trusted them to do my first teeth whitening right before my wedding, and I was not disappointed! Amazing work! Dr. Monica and her team at Monfredi Family Dental are all so nice, caring, and attentive! I am so glad I switched from my past dentist! Never looking back!
-Britt B.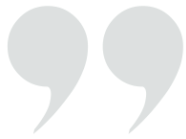 Definitely recommend Monfredi Family Dentist. So worth traveling to from Zanesville,Ohio. Very polite friendly and caring. They make you feel very comfortable and relaxed. I am usually a nervous wreck going to the dentist. It makes a big difference when the Dr. and staff are so kind. Thank you Monfredi Family Dentist!
-Vickie M.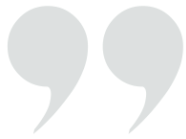 CONTACT
Monfredi Family Dental


Hours:
Monday : 8:30am - 4:30pm
Tuesday : 8:30am - 4:30pm
Wednesday : 8:30am - 2:30pm
Thursday : 8:30am - 4:30pm
Friday : 9:00am - 1:00pm
Saturday : Closed
Sunday : Closed


Get in touch
CONTACT US TODAY