We've written extensively about "All-On-X" or the Hybrid Denture previously. You can check out those previous posts, but to summarize, Hybrid Dentures are the most effective and best option when it comes to replacing your missing teeth.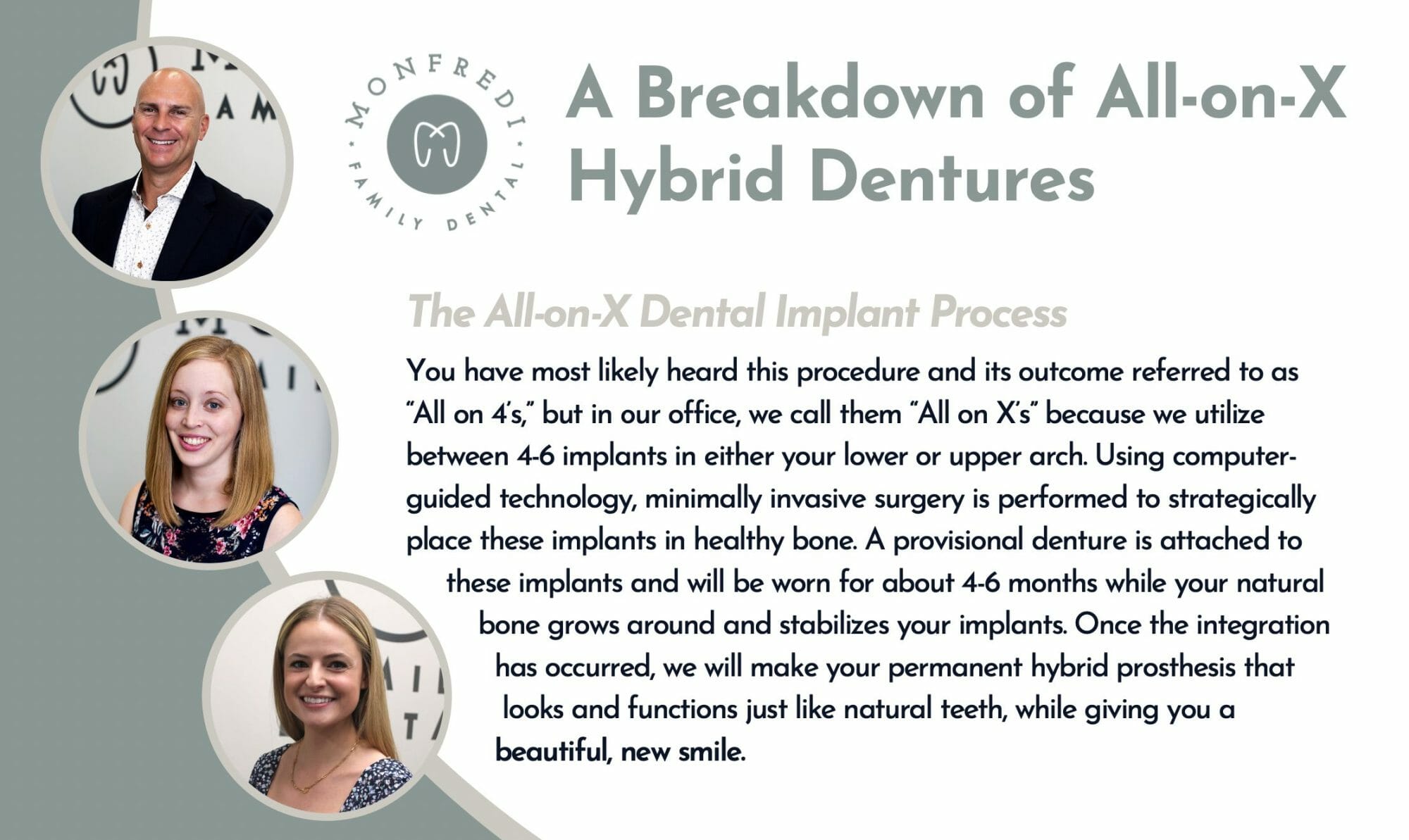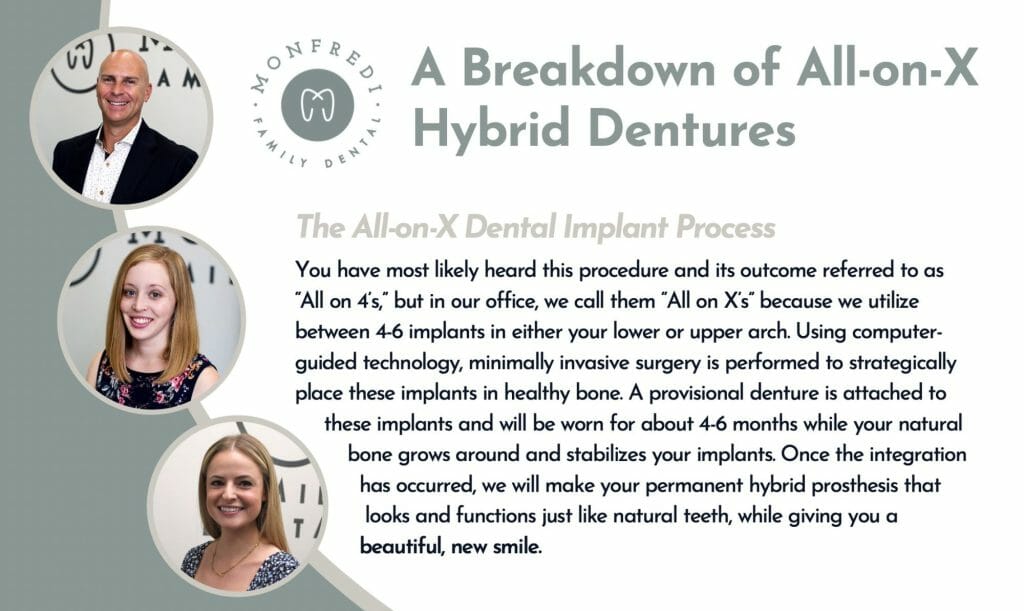 We are excited to announce that you can begin and complete your Hybrid Denture, from planning to surgery and placement, entirely in our office at MFD!
With the addition of new technology and equipment in our office, Dr. Fowler and Dr. Monfredi work together with our laboratory partners to extensively plan and execute a unique set of procedures specifically for your mouth.
The result is a brand new set of teeth that won't rock, don't come out, and look and function exactly like healthy, normal teeth.
These are some of the most common questions we receive about the Hybrid Dentures:
1 – Do I leave surgery with teeth in my mouth?
Yes! You will leave the office with a "Long Term Provisional" that we attach to your implants. They'll look natural and will be in your mouth for about 6 months.
2 – Is the hybrid denture different than a regular denture?
Yes! The hybrid we place will feel and function more like a full bridge along the arch of your mouth. The hybrid is more durable and has a smaller footprint than a conventional denture.
3 – Are there payment plans to help with the cost?
Yes! We understand that the hybrid denture carries a higher price tag than other options. With the complexities of guided surgery, multiple implants, and new technology used, we are offering a state-of-the-art product. Yet, we have a few options to help. Patients have utilized Care Credit, and the flexible terms they can offer, as well as planned in house options that we can discuss during your initial visit.
Give Us A Call Today Too See If A Hybrid Denture Will Work For You!