In sticking with the theme of summer updates, we at MFD want to let you know that we've partnered with Best Card to offer text and email payment options for dental payments.
Click Here for last week's insurance updates in case you missed them
In the past, our front office would make a phone call or send letters to you in the mail following your visit, but now we've simplified the process!
With Best Card, MFD can send you a simple text or email. Then you can make a secure payment from the comfort of your home.
Some Reasons Why You May Receive A Text Bill
Most commonly, this will be due to your insurance paying a slightly different amount for a procedure than what was expected. If this is the case, you can always reference the EOB from your insurance carrier or give us a call to go over any questions.
We're also able to set up recurring payments with this new system. If you'd like to make regular payments using a credit card for your upcoming procedure now we can do that with Best Card.
Here's What Our Text Will Look Like
I know we've all been conditioned to safeguard our information and not click on links we're not expecting or familiar with – and we agree that's a great practice!
So here's a look at what you can expect from MFD's text billing.
The Initial Text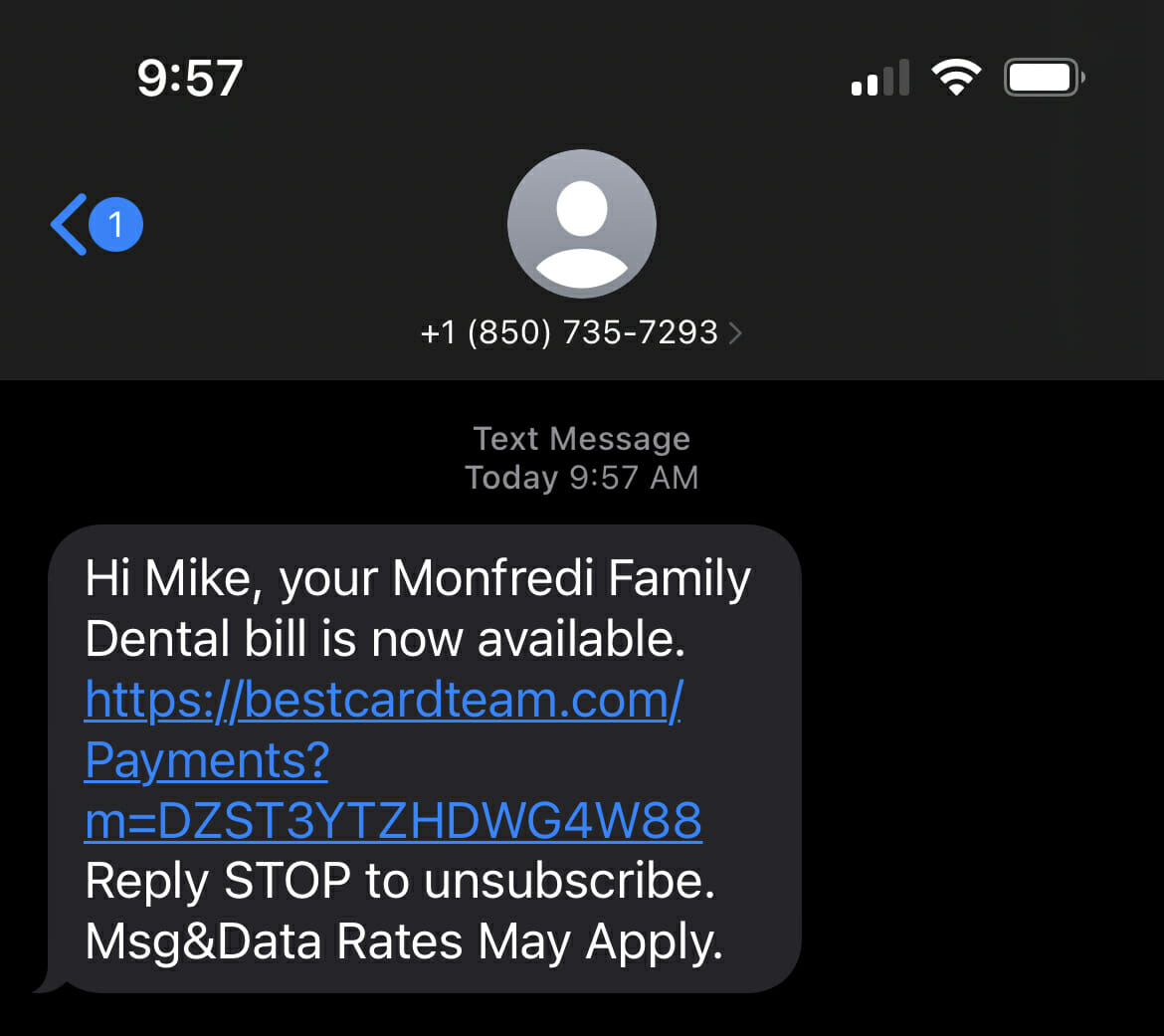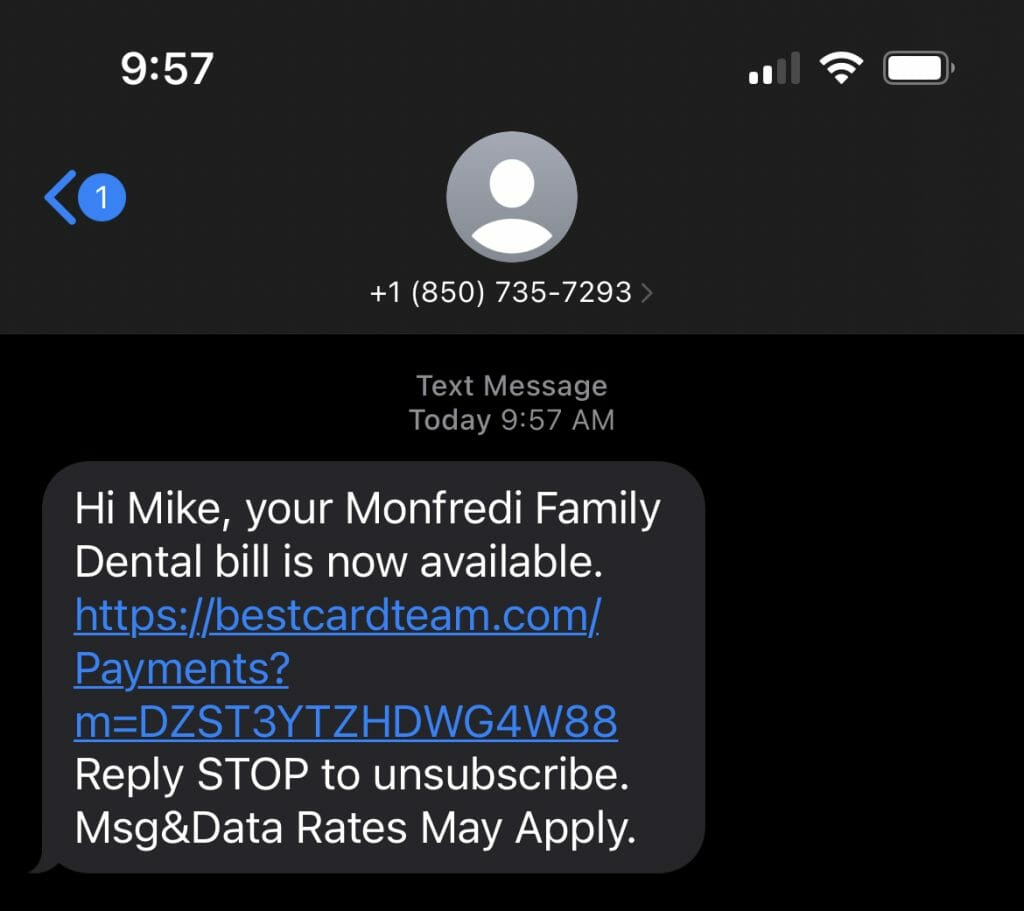 The Consent Screen
Once you click the link in the original text, you'll be directed here: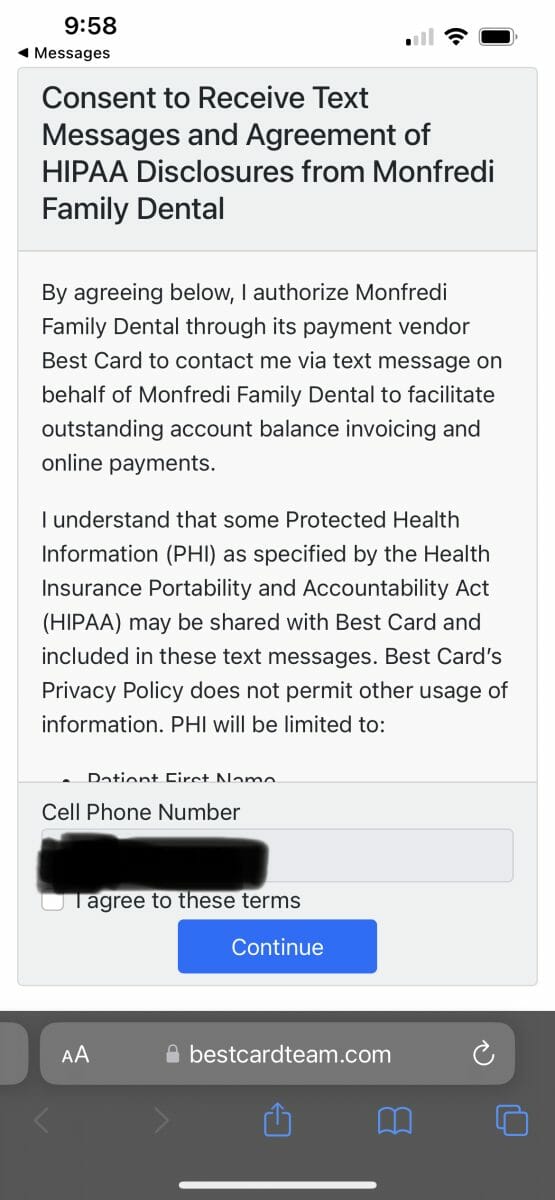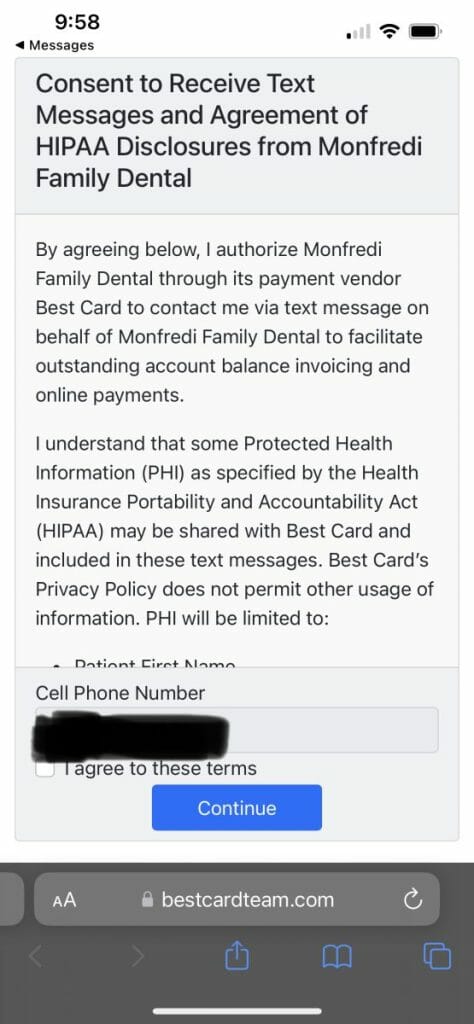 The Payment Screen
After consenting on the screen above, you'll be directed to the payment page.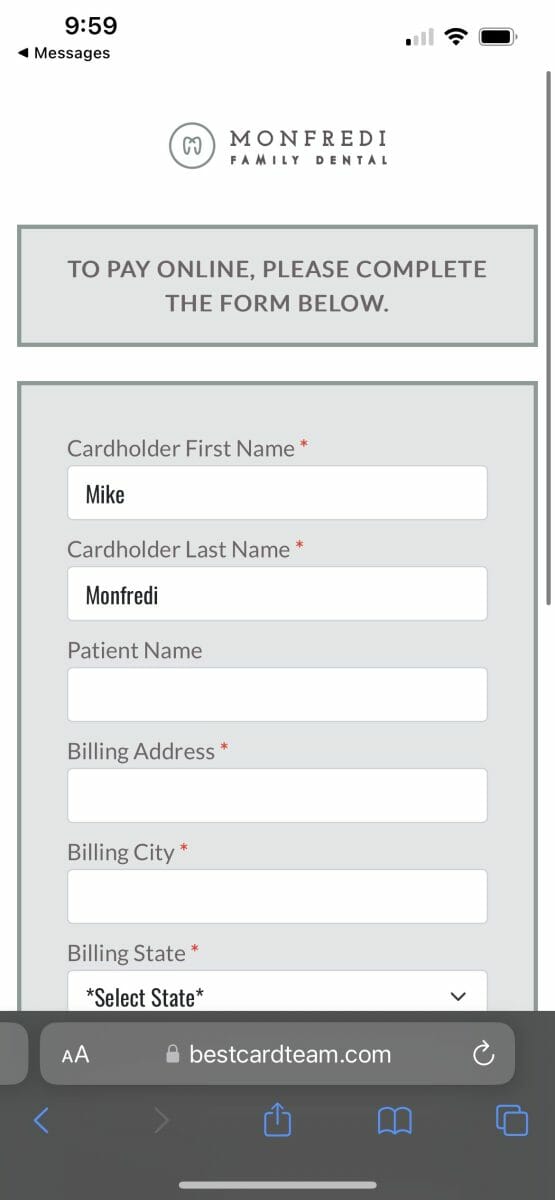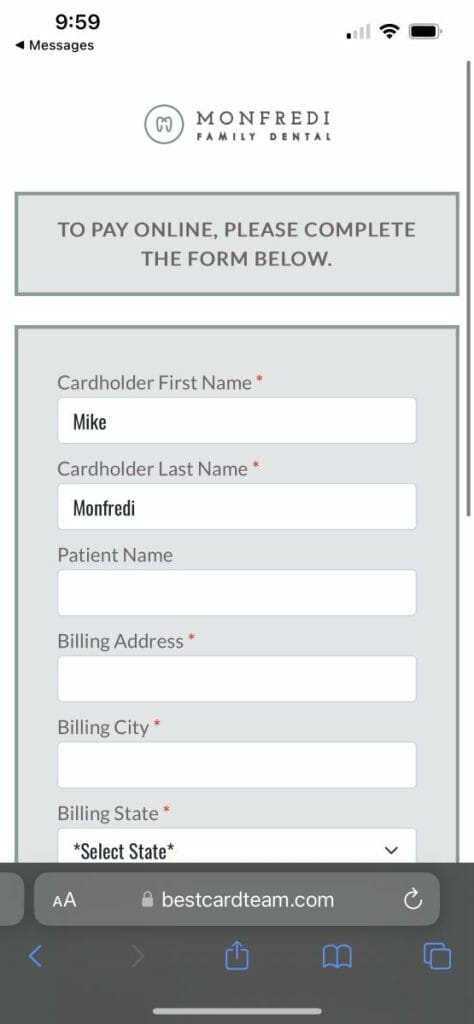 Feel Free To Call With Any Questions
As always – we're here to help you! We're optimistic that this new system will simplify our patient's billing process but if you ever have any questions – just give us a call!
Thank you as always and we hope it's a great summer!
– The Team @ MFD